Two awesome things have already happened today:
1. I woke up at 8:05, and it felt like I'd really slept in.
2. My friend Rich put me in today's Diesel Sweeties: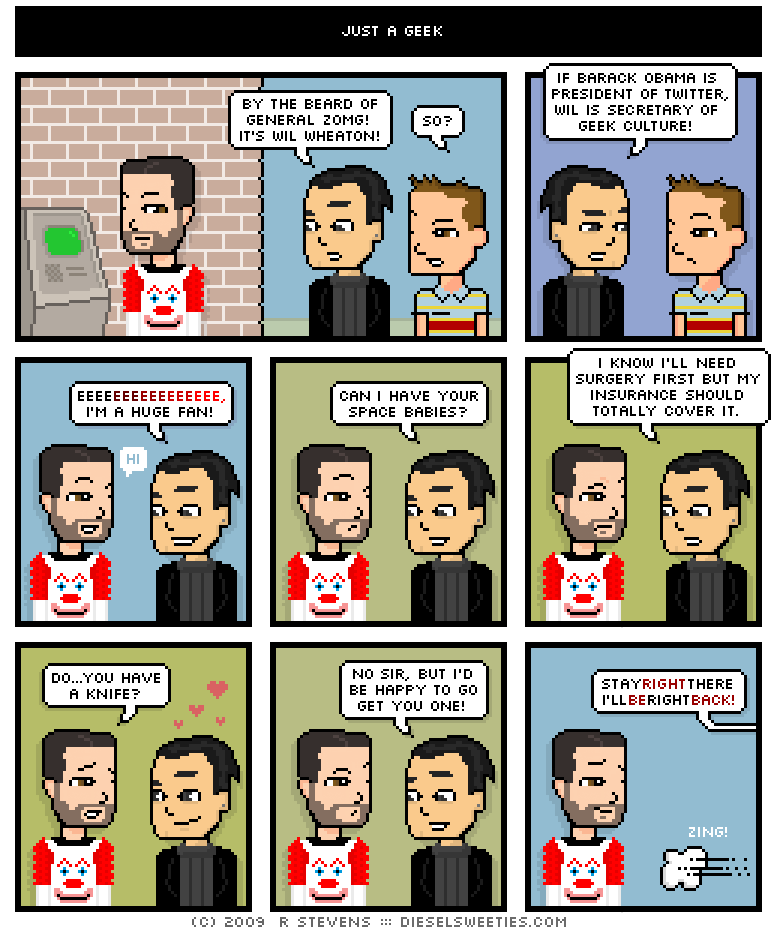 see more hipster robot webcomics and pixel t-shirts
The theme I use in Typepad doesn't support dynamic resizing, so I had to shrink the image down. You can click on it, though, to see it full size at the Diesel Sweeties website.